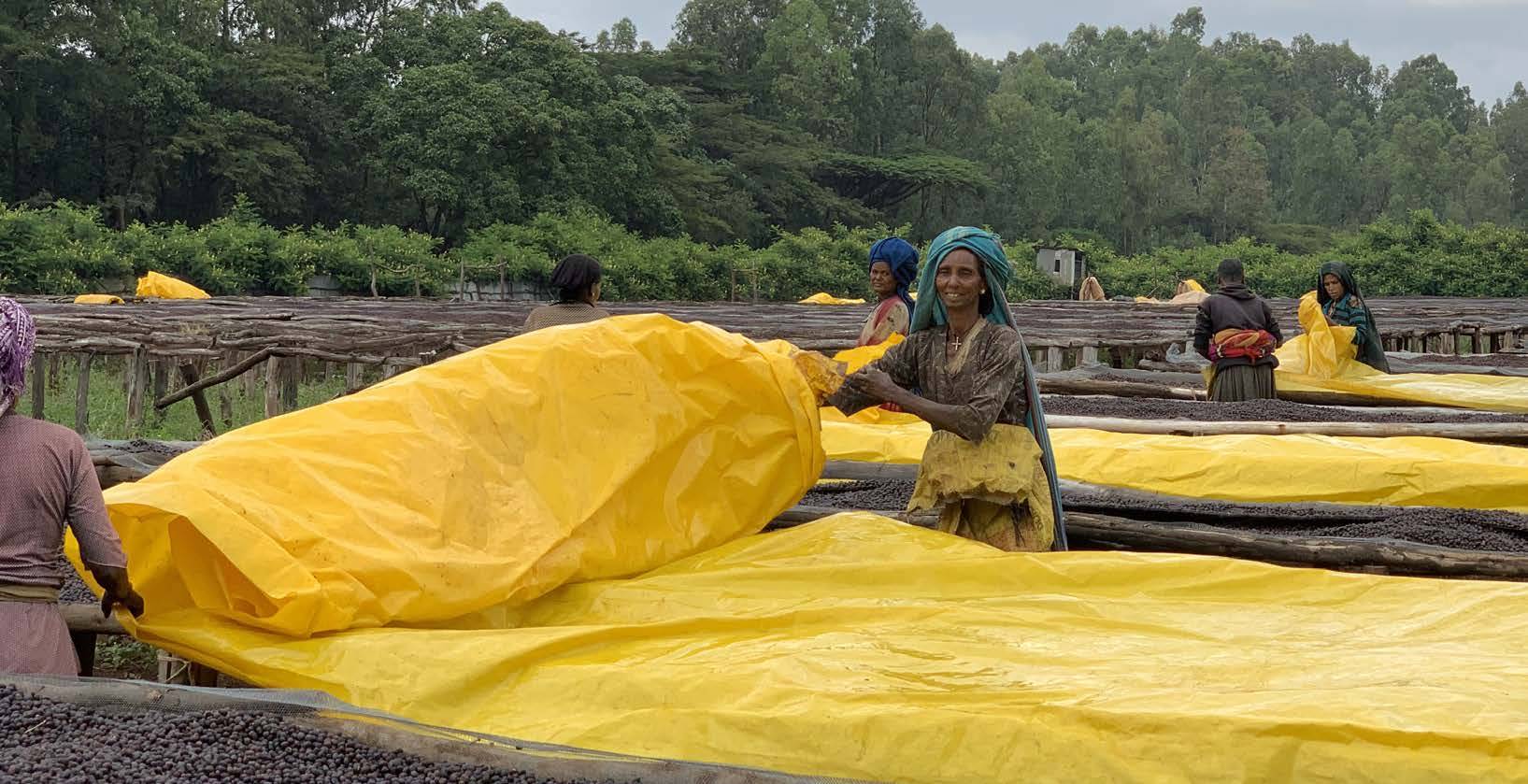 The southern regions of Ethiopia such as Yirgacheffe and Sidamo are becoming global leaders in speciality coffee producers and it is indeed exciting to find new producers from other parts of the country making their way to cupping tables and speciality lists. Due to Ethiopia's mountainous landscape, the potential for high-quality coffee production spans the entire country and thus it is a delight to be one of the first to source an Ethiopian speciality coffee from the north-western region of Amhara.
The Ayehu farm in the Amhara region is 500 hectares and is located at 1,750m above sea level. The entire estate uses African-style raised beds to naturally dry the coffee cherries. During the 18 day process, the cherries are periodically turned to ensure even drying and fermentation. This lot is Grade 1 and is of the K7 varietal.
This coffee has a relatively low moisture content - therefore the gradual application of heat dries the bean evenly. For both the espresso and filter recipes, the roast peaks at about 250c before dipping slightly as the beans enter the development stage. The coffee beans during the espresso roast spend about 24% in development, on the other hand, at 16% for the filter. Expect notes of raspberry, cherry, marmalade when using the espresso recipe, and manuka honey, ginger, lemon, blueberry and black tea when using the filter recipe.