LIMITED STOCK
Expect intense tropical and red fruits, with chocolate notes when roasting for filter; Anticipate complex chocolate and syrupy fruit as an espresso.
Size: 300g
Producer: Ninety Plus Candela Estates
Variety: Gesha
Process: Anaerobic Natural
Elevation: 1,200-1,550m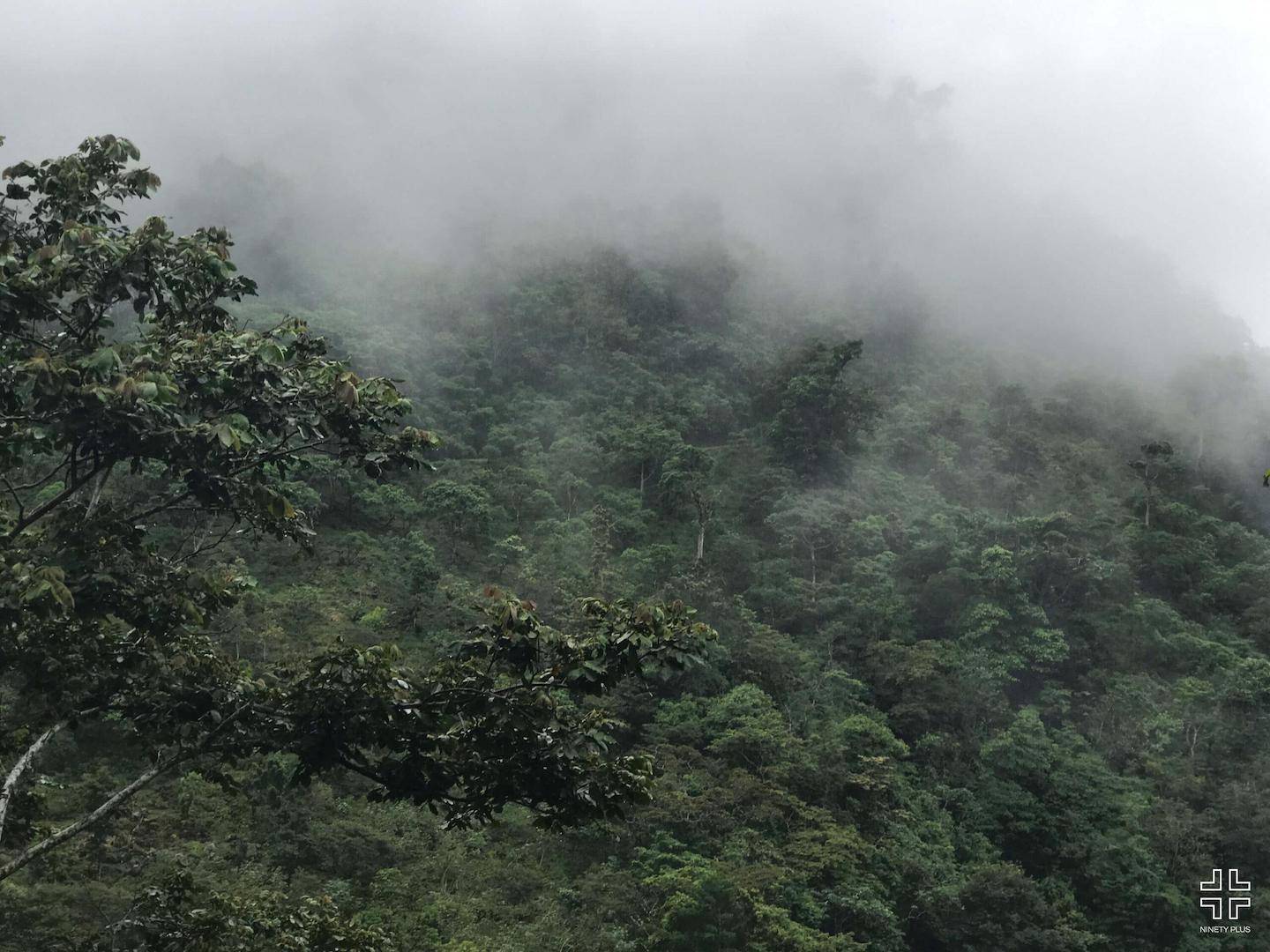 Located on the western side of Barú Volcano in the heart of the isthmus that is Panama, Ninety Plus Gesha Estate is a true treasure. This estate is the first and only place in the world outside of Ethiopia where Indigenous Ethiopian Heirloom has grown as it grows in Ethiopia: under a dense forest canopy.
Ninety Plus Gesha Estates, guided by its founder, Joseph Brodsky, has been at the forefront of producing the world's most sought after coffees. They have had a focus on growing rare Ethiopian heirloom coffees in the heart of Panama for the last 12 years. With a passion for preservation of the forest and land, Joseph purchased 2,000 hectares in 2009. In fact, Kambera is derived from the name of the Kampi Co-operative, located in the wildest forests of Ethiopia. Kampi co-operative has served as an inspiration to Joseph, as Ninety Plus works to reforest the land with native canopy trees and heirloom coffee trees. A drive to be innovative in growing and trademarked methods of processing coffee, Ninety Plus have set a precedent for excellence in Specialty Coffee. Since 2014, Ninety Plus coffees have been used by 5 of the first 6 World Brewer's Cup Champions.
The Gesha variety, originally hailing from the south western region of Ethiopia of the same name, has been a widely sought after coffee since 2004. This landmark year is when the Peterson family of Hacienda La Esmeralda submitted Gesha coffee and won the Best of Panama auction. The winning bid was $21 per pound in 2004, and that record setting price has been beaten year on year.
Gesha variety is typically a very low yielding plant, which is also at the root of the expense, as there needs to be exponentially more Gesha trees to produce the same amount of a more conventional variety.