IKAWA Home Roasting System
Or pay monthly from as low as:
Or pay monthly from as low as: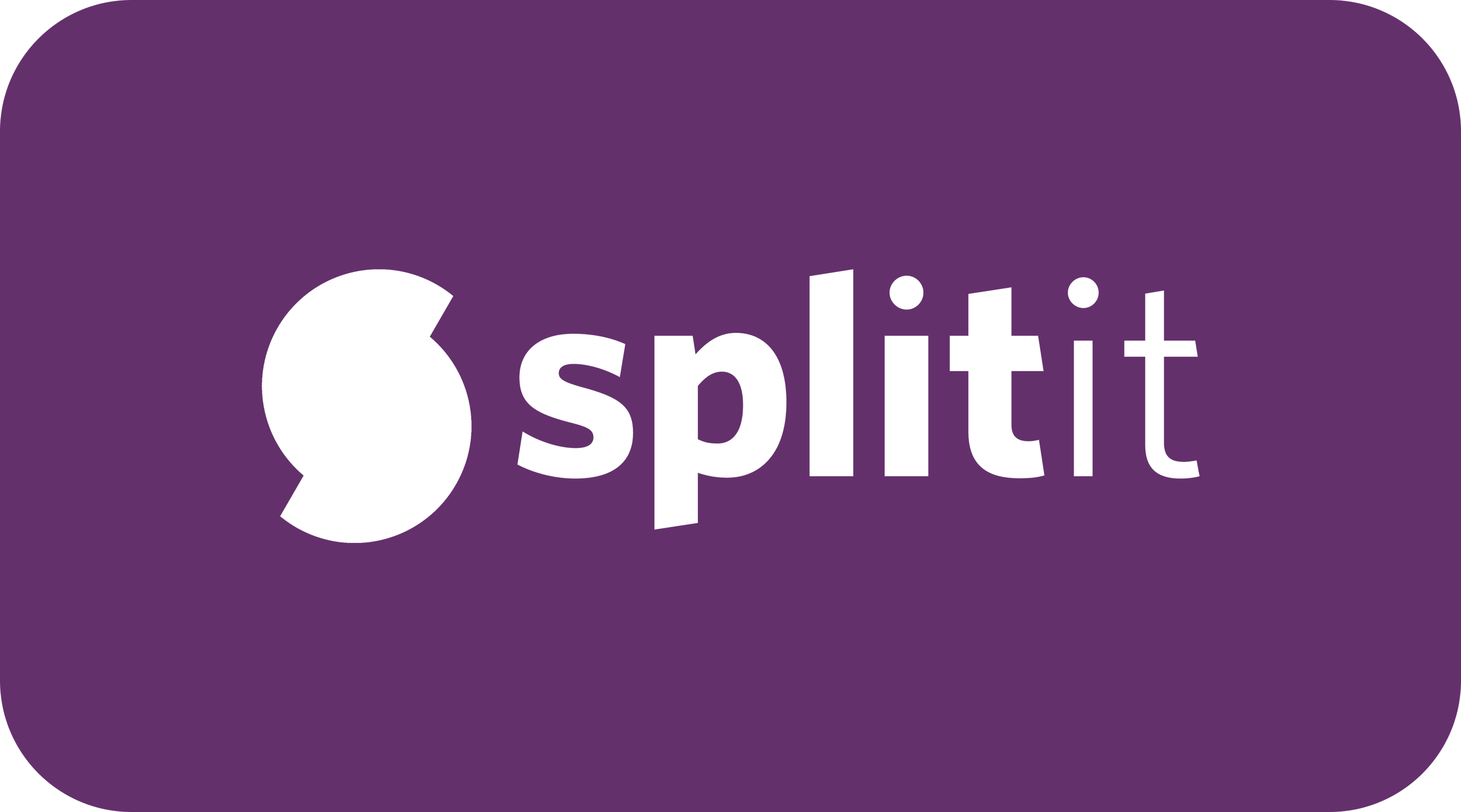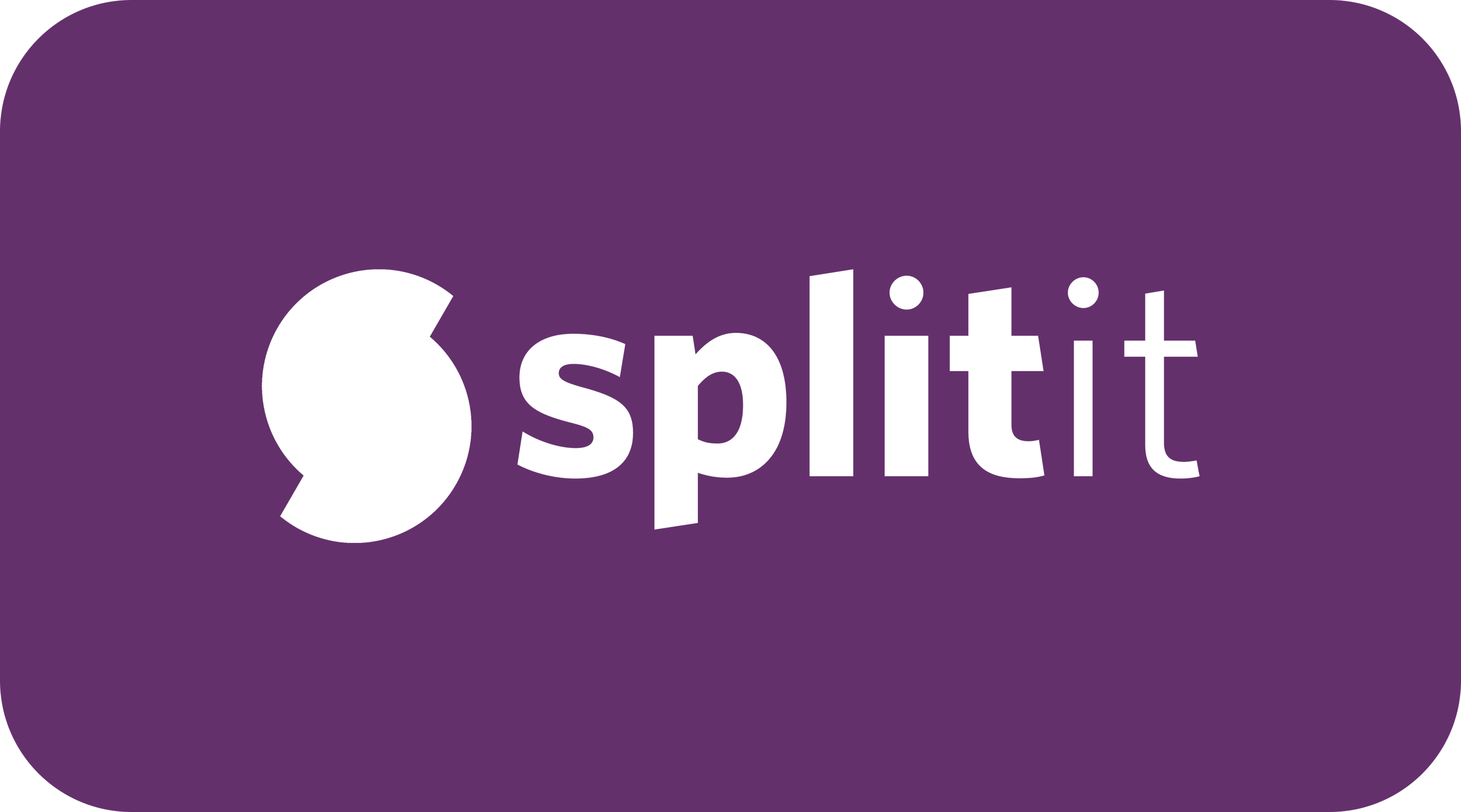 The IKAWA Home Roasting System includes everything you need to get started and roast fantastic coffee at home.
WHAT YOU'LL RECEIVE:
IKAWA Home Roaster
Round the World Starter Kit
All-new IKAWA Home App
Learn more about our recent announcements here.
The IKAWA Home Roaster has a roast capacity of 100g - that's about 5 to 7 cups of delicious, custom-roasted coffee per batch. The optimum balance between Roaster capacity and the practicalities of roasting in your kitchen.
THE INVINCIBLE
POWER OF AIR
Our patented cyclone technology ensures an even, quality roast time after time. During your roast, coffee chaff is collected in the jar while minimising smoke. Once done, swap jars and watch your freshly roasted coffee magically fly into the collection jar.
PERFECTLY DESIGNED
FOR YOUR KITCHEN
We've designed our Roaster to feel at home in your kitchen and to be the perfect extension to a coffee lover's set-up. Roasting on an IKAWA is safe, enjoyable and rewarding for you and your household.
Functional and beautiful design
THE BEST COFFEE
YOU'VE EVER PREPARED
Our curated selection of green beans is sourced for the very highest flavour potential and comes with a range of roast controls to explore - including recommended roasts. With you in control, we think it will be the best coffee you've ever had.
Enjoy the freshest coffee
ALUMINIUM AND GLASS AT ALL THE RIGHT PLACES
"There's a weight to it" is a statement we often hear. The Roaster is built on a custom-extruded aluminium structure which gives it excellent thermal and strength properties. We top it off with a custom-cut viewing glass so you can watch the magic happen.
Removable custom-cut top glass
INTELLIGENT AND
DETAILED DESIGN
We've spent over 10 years designing our roasting system, but we're still finding ways to innovate. We developed a bottom plate that allows more air to enter the Roaster whilst keeping out chaff and beans. The 'bean ramp' in the roasting chamber ensures an even roast.
With the new Home App, roasting at home becomes an even more enjoyable and rewarding process. The new recipe dashboard and controls allow for a quick roast set-up based on your preferences, and it only takes about 10 minutes to roast!
Simple to pick up and explore
MULTIPLE
BACK TO BACK ROASTING
The technology and hardware the Home Roaster is built on enable back-to-back roasting. So if you require more than 100g of coffee, dose more beans in and push the 'go' button! The Roaster remembers the most recent recipe.
Tested and proven roast system
DIGITAL PRECISION
RIGHT FROM THE APP
The heart of the Home Roasting System is the App*. The App intelligently monitors your roast and manages your library of coffees and roast recipes. Most importantly, the App is your companion as you explore home coffee roasting.
The new Home App update will only be available on iOS in November.
YOUR UNIQUE
COFFEE COLLECTION
Store, manage, and engage with your coffees and roast recipes easily from your library - all backed up in the cloud. Get started with our curated range of IKAWA green beans and recommended recipes.
Create and organise your roasts
IKAWA Home roast recipes inform, empower, and close the gap between roasting inputs and the flavours in your cup. The Home App dynamically displays expected flavour characteristics and roast stage timestamps with our refreshed roast graphs.
Powerful information display
The Home App includes two new controls when creating recipes for IKAWA green beans: Roast Degree and Development Time. Explore up to 30 different roasting combinations per coffee to create and achieve your favourite roasts.
All-new dynamic roast controls
INCREDIBLE
COFFEE OUT OF THE BOX
Sample our high-quality green beans from around the world included with the Roaster. Scan the QR code on each coffee pack in the App to unlock a wealth of information about your chosen beans and start exploring our recommended recipes and controls. You'll receive five 300g bags on us!±
Our customers from all around the world. Tagged on Instagram.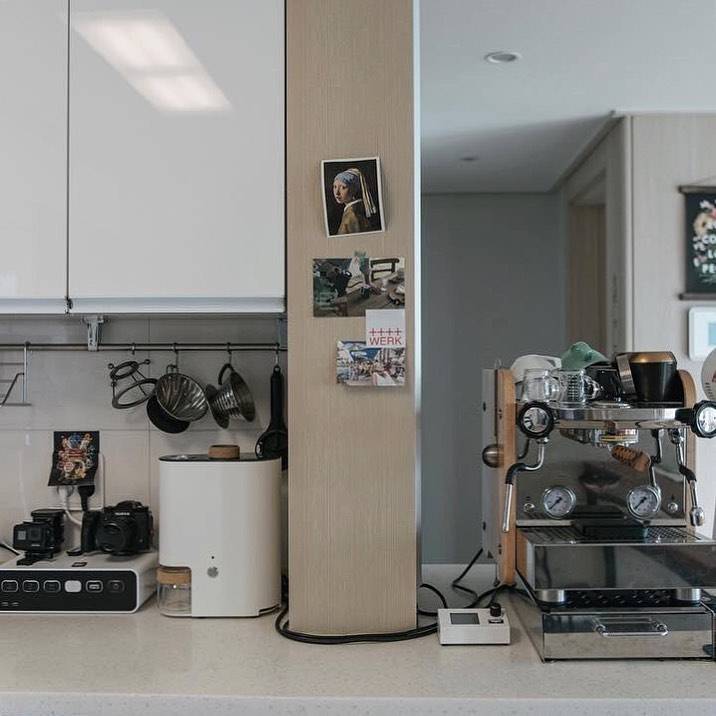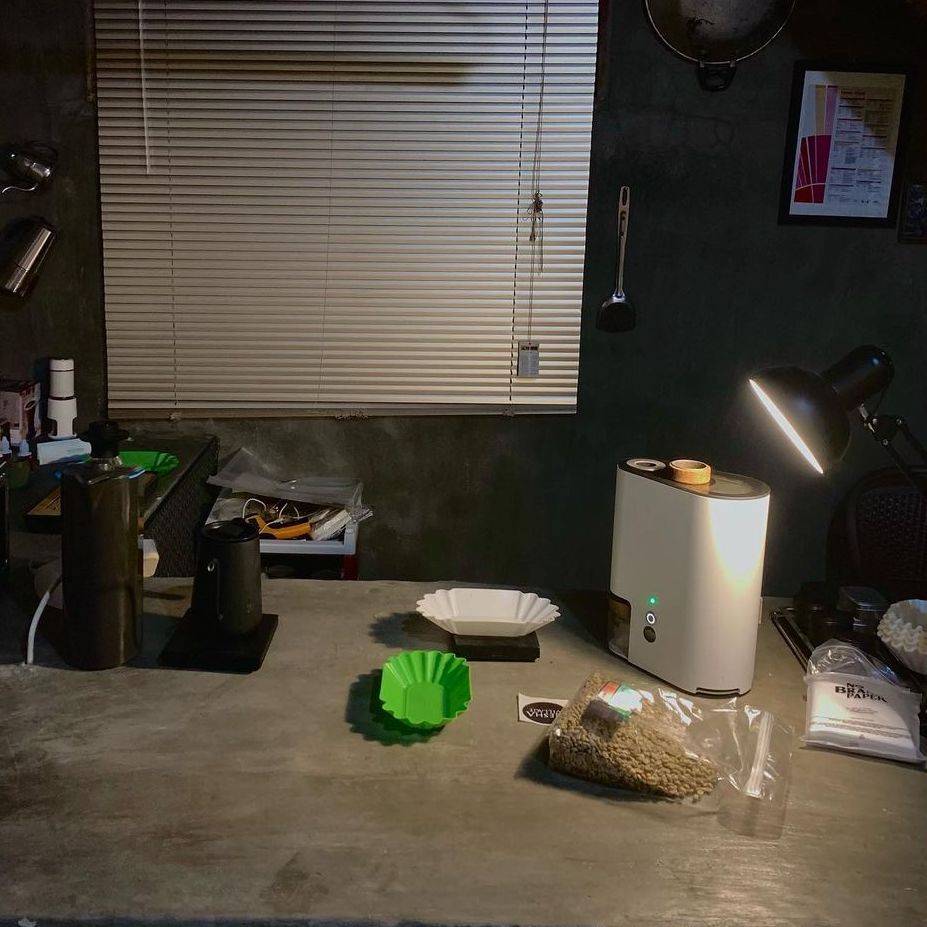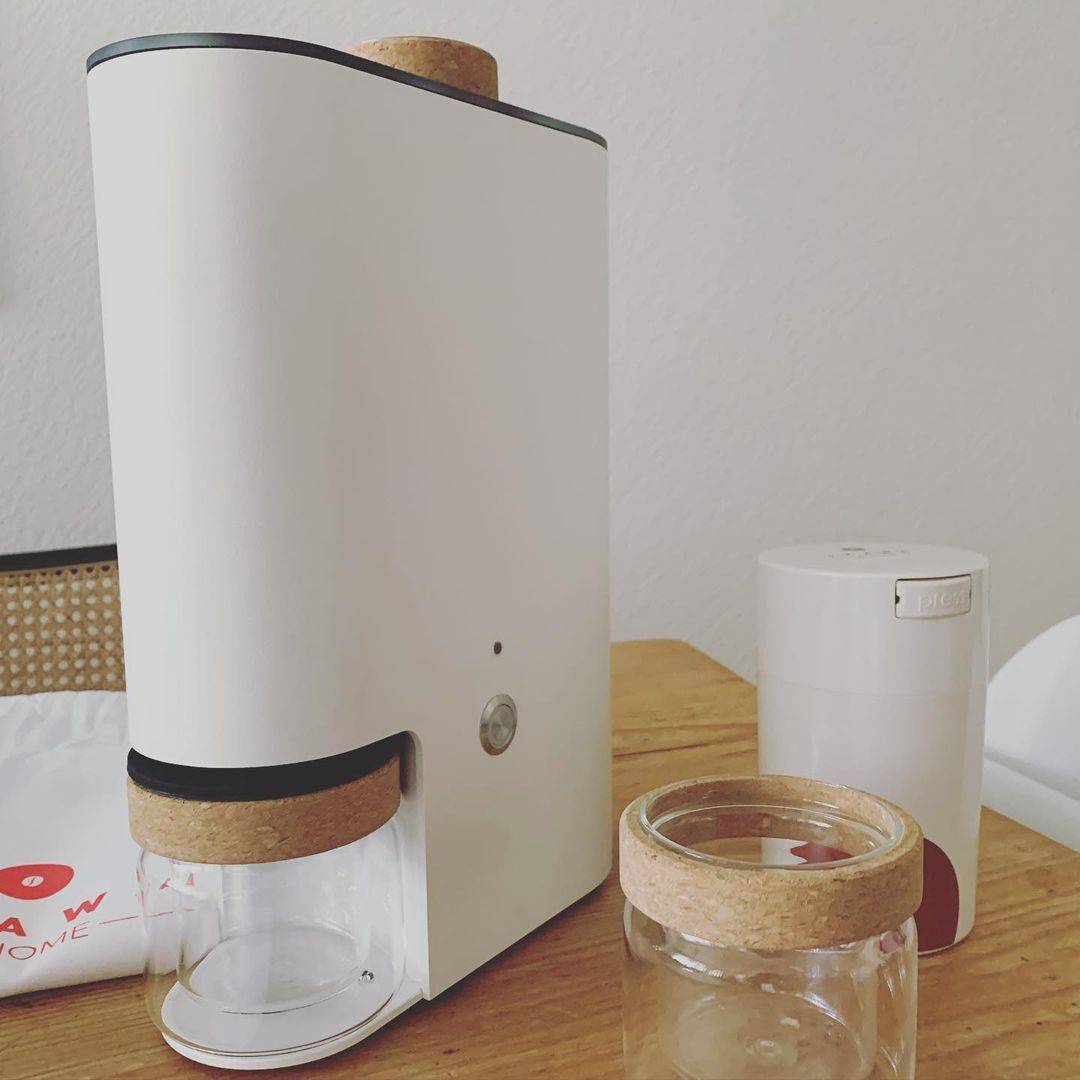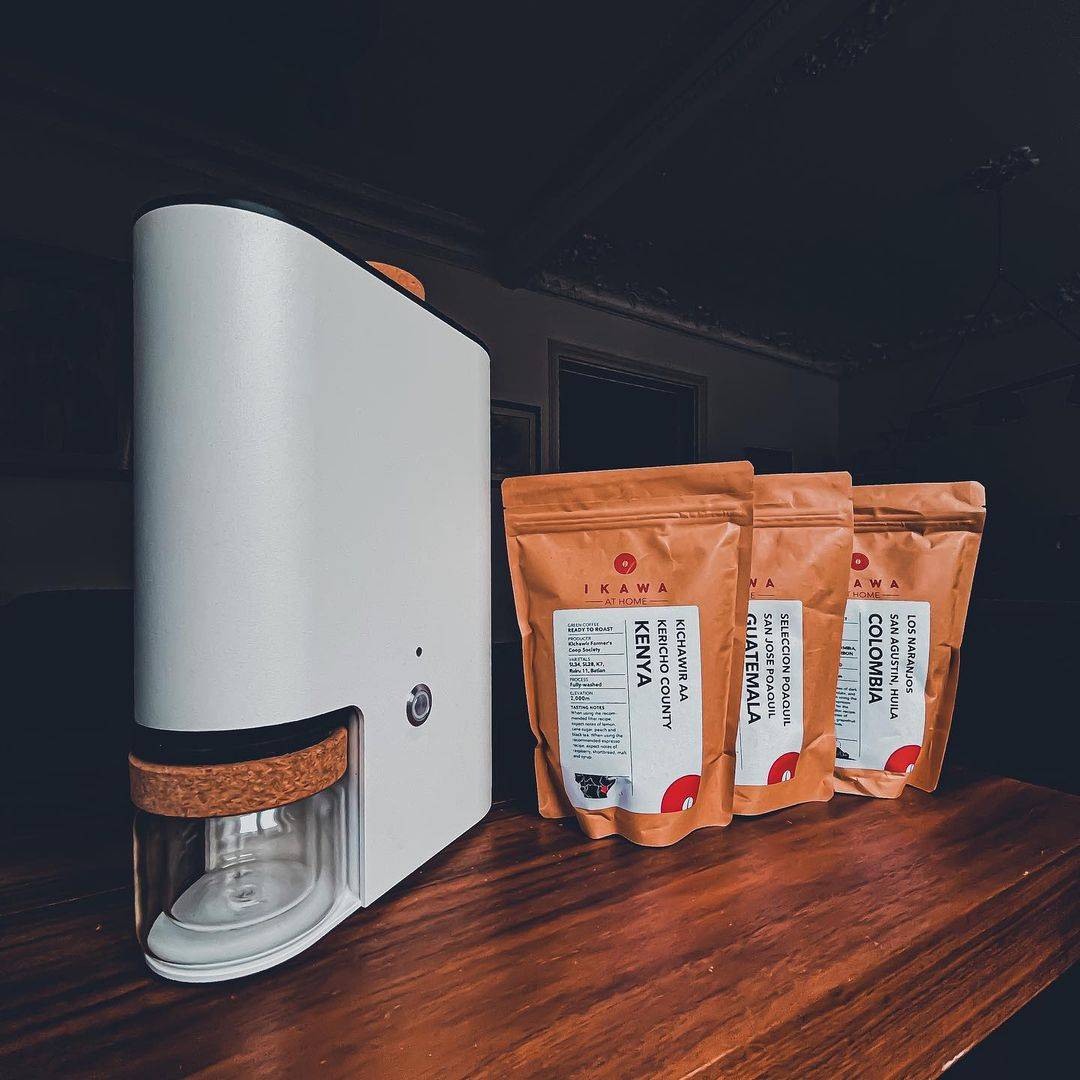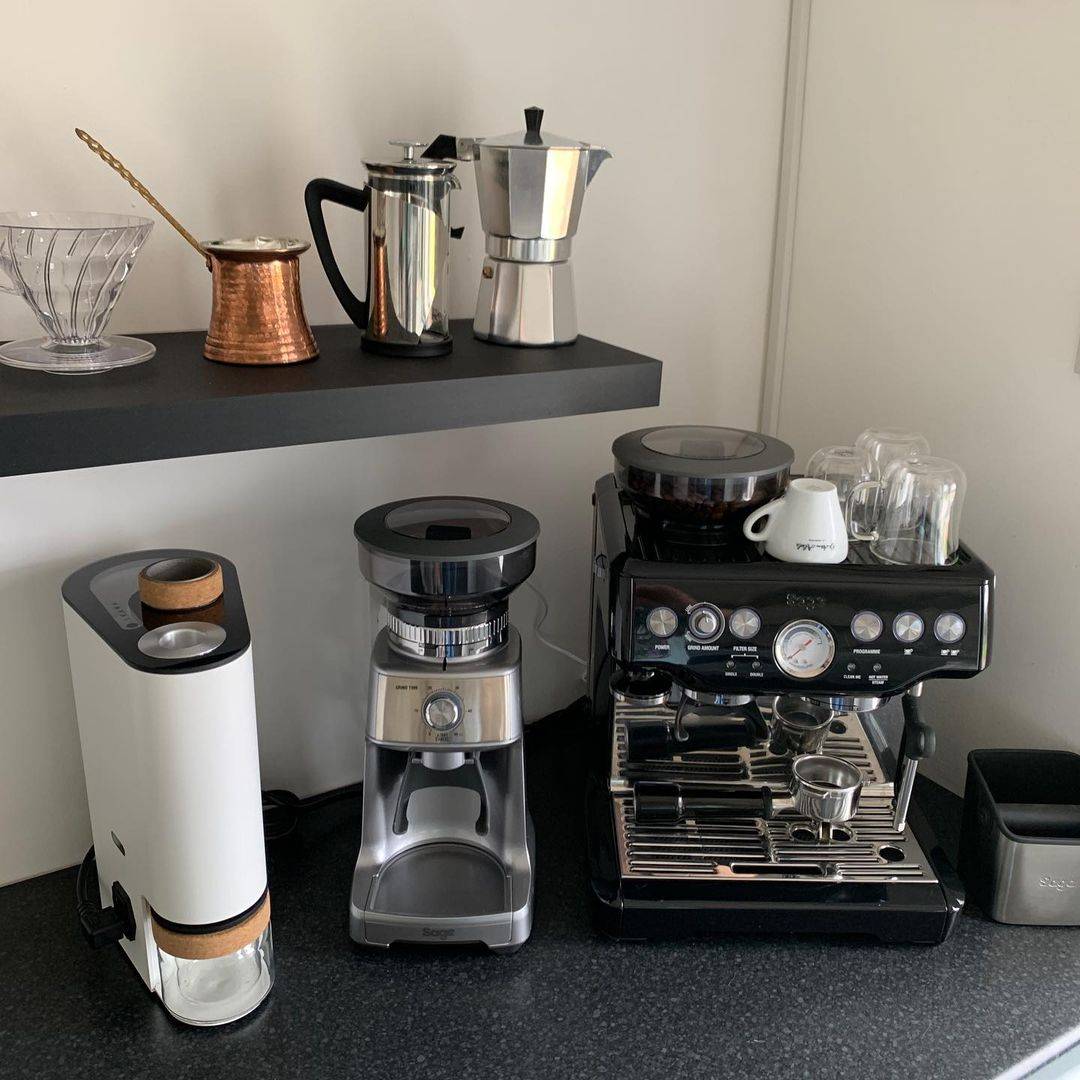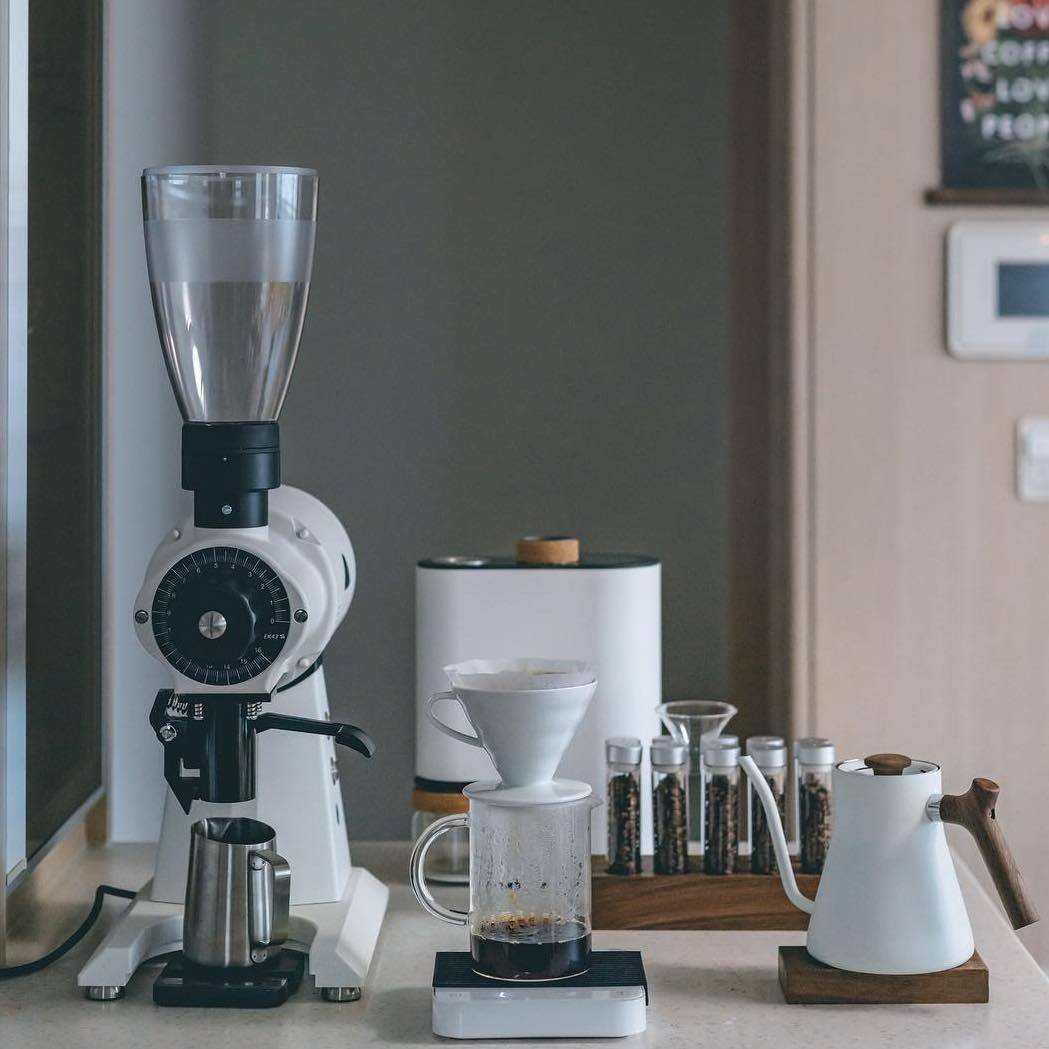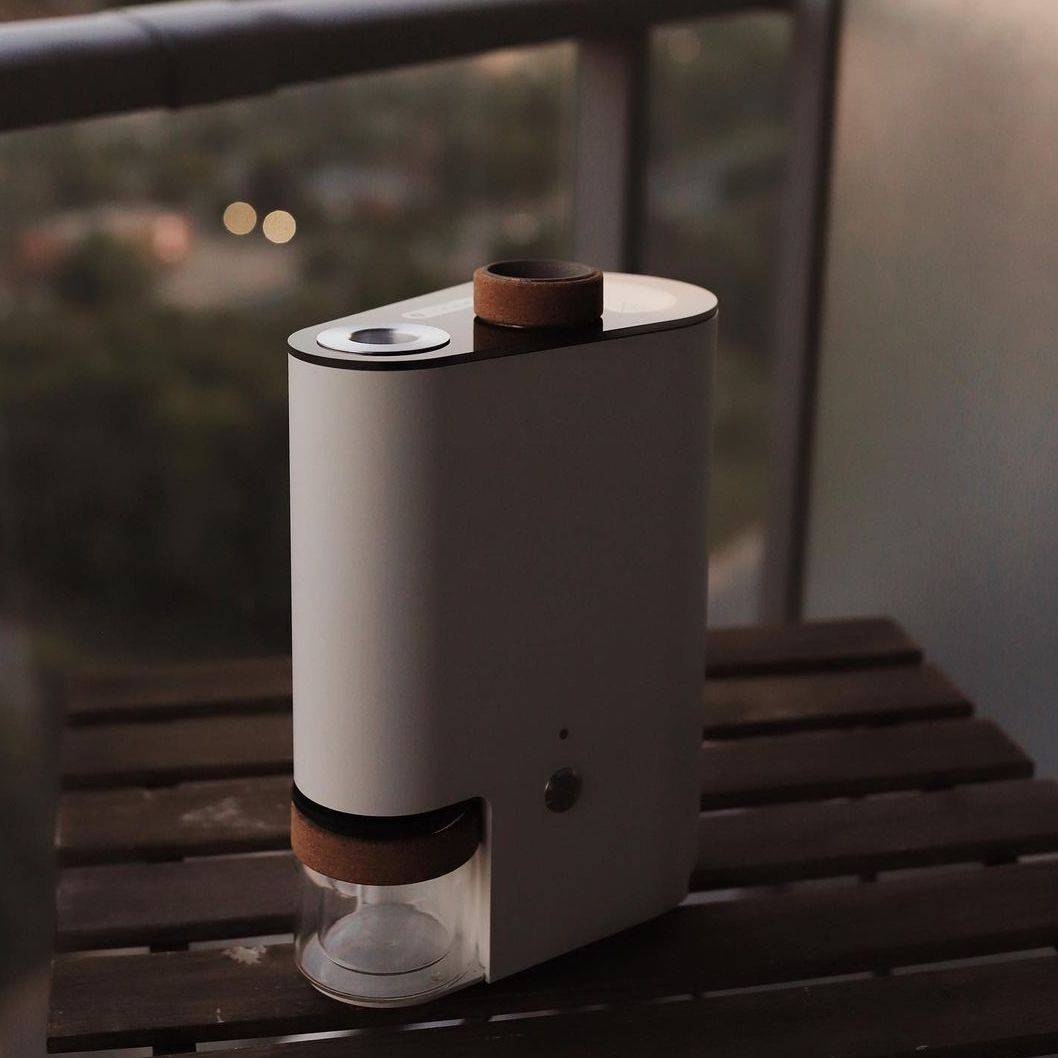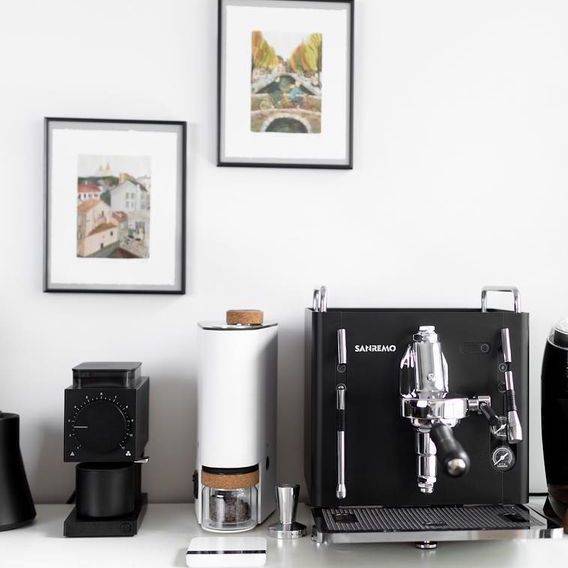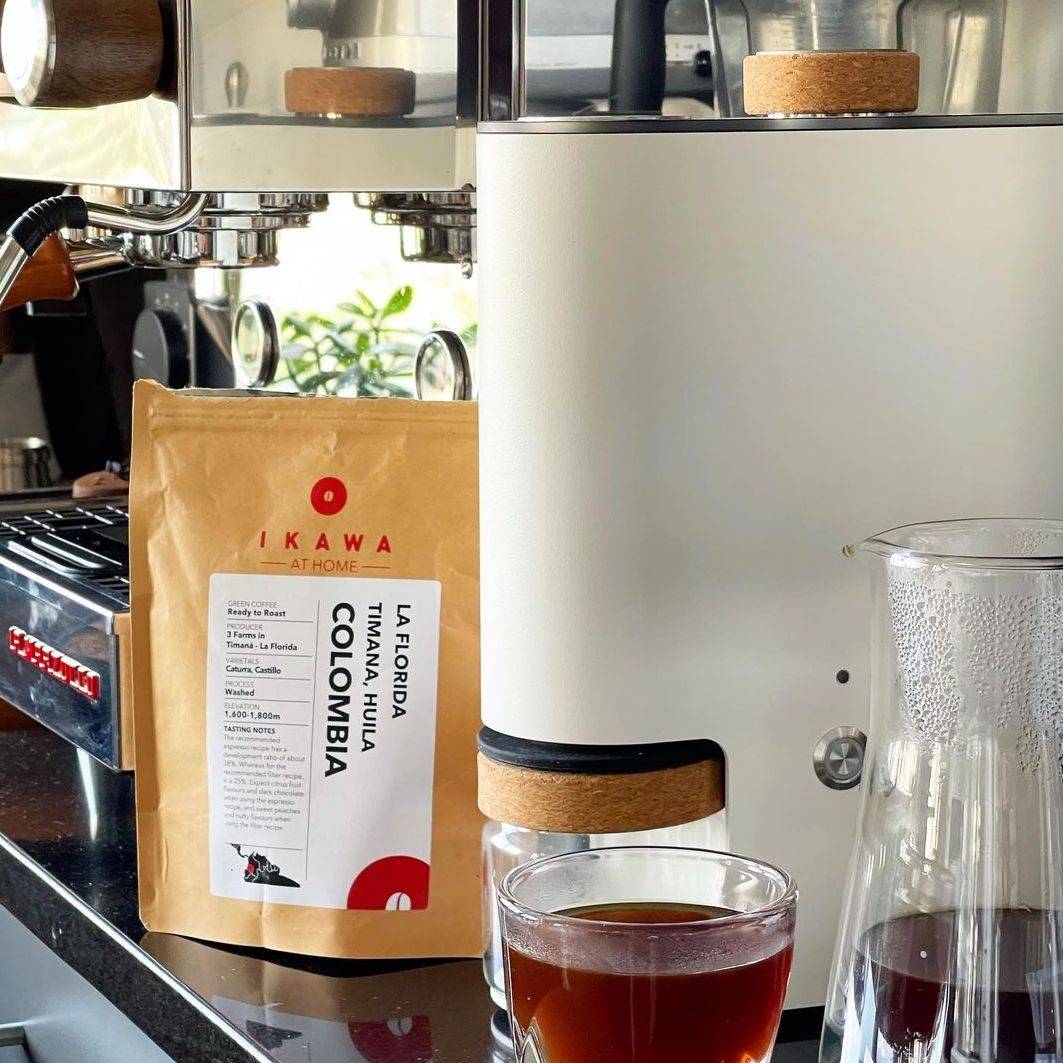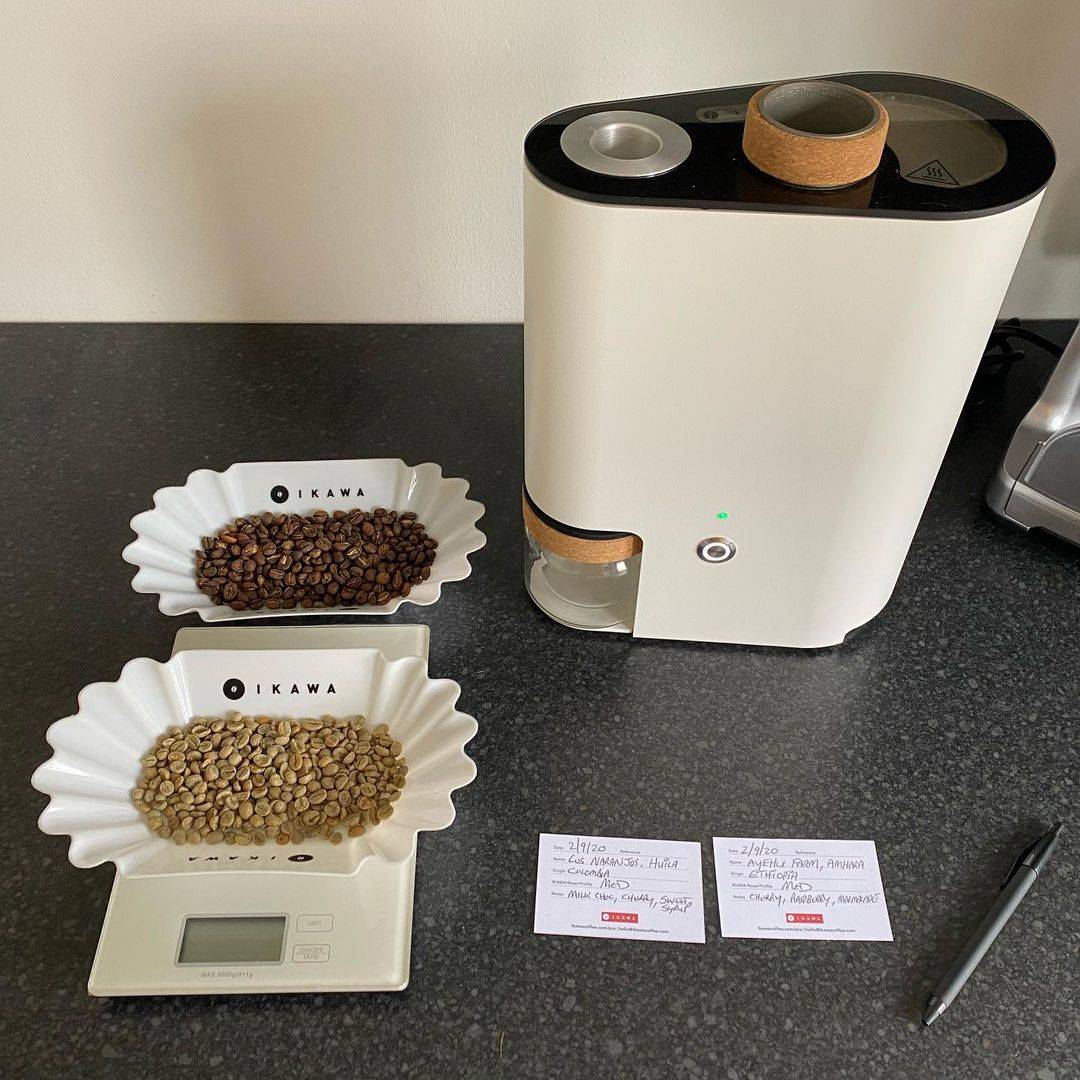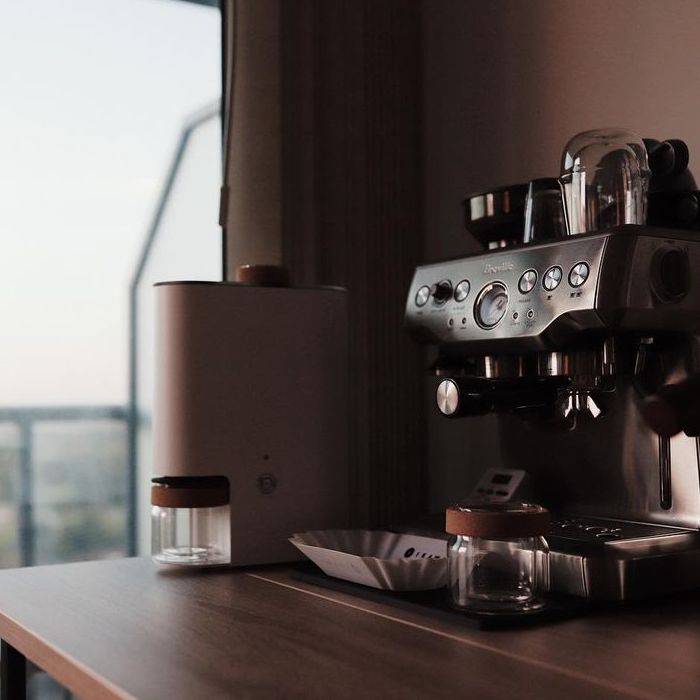 IKAWA Home Roaster
Our beautifully designed countertop coffee roaster with standard kitchen power cord and three collection jars.
IKAWA Home App
Downloadable on iOS, to control, monitor, and share your roasts.
Complimentary Round the World Starter Kit
Coffee beans sourced directly from the most iconic locations around the world. You'll receive five 300g bags on us, automatically added to your cart. Enjoy!
Recommended Roast Recipes
Coffees from our online shop come with recommended recipes and dynamic roast controls.

100g (3.5 oz) green coffee.
Designed for back-to-back roasting.

110-120V, 220-240V or 220-240V SWISS as required.
Please select the appropriate voltage when adding to cart.

Roaster:
240x130x350mm
(9.5x5.2x14 in)

Custom-excluded Aluminium Uni-body in White
Precision-cut Top Glass
Double-walled Collection Jar
Premium Cork Grips
Air Inlet Filter
Chamber Louvre Vents
Cyclone Collector
Pt1000 Inlet Temperature Sensor

Tested and certified: CE, EAC and ETL

1 year limited warranty for parts and labour.
This product is for household use only. Commercial use of this product will invalidate the warranty.

1 x IKAWA Home Roaster
1 x Doser
1 x Round the World Starter Kit
2 x Collection Jars
1 x Power Lead (UK/EU/US)
1 x White linen bag
1 x Welcome letter
1 x User manual

Designed and assembled by IKAWA in London, England.

1x 'Go' button with LED
1x Rear power button
Home App available on iOS
International shipping is free
But at the moment, we can only ship to the UK, Europe, USA, Canada, Australia, New Zealand, Hong Kong, Singapore, United Arab Emirates, Malaysia, Kuwait and Taiwan.
We hope to widen availability in the future.
Important international tax information
When ordering outside of the UK, you may be liable for local import duties or taxes. This is highly dependent on location and local laws, and we recommend you understand the extent of this before placing an order with us.
A note to our friends in the EU
Since the UK officially left the EU, a trade agreement has been put in place to establish 0% customs duty when ordering from the UK. However, you will be charged your local VAT rate upon arrival in the EU, and you should factor this in when deciding whether to place an order.
We want to make home coffee roasting as accessible as possible and have introduced ways to spread the cost over time.
Splitit
Available internationally, offering interest-free monthly payment plans from 81 per month for up to 12 months. Learn more >
Klarna
Available only in the UK, 0% purchase financing for up to 24 months. Learn more >
PayPal Credit
Open to all PayPal accounts and interest-free for the first 4 months. Subject to successful application on PayPal's website. Learn more >
It's important that you select the correct voltage before adding to cart because it may not be compatible in your country.
220-240V
For UK, Europe (excl. Switzerland), Australia, Hong Kong, Singapore, Malaysia, Kuwait, United Arab Emirates and New Zealand
110-120V
For USA, Canada and Taiwan
220-240V (SWISS)
For Switzerland
Join our newsletter to receive the latest tips, guides, and special offers to help you master at-home coffee roasting!
*The Home App is only on iOS at the moment - the Android app will be updated at a later date. The Home App is the primary way to control the Roaster and is free for everyone to use. This includes the updated roast editor - two new controls: Roast Degree and Development Time with up to 30 custom roast combinations. There is also a premium feature within the App that unlocks direct roast curve editing - we now call the advanced editor. It will be automatically unlocked and free for all existing 50g Home Roaster users as it has been the primary way to customise recipes before this new update. The new primary way to edit roast recipes has changed with Home Roaster v2, from direct curve editing to the two new controls. New Home Roaster v2 customers who want to use the advanced editor will have to pay a monthly fee in-app (£29.99/m). We believe this new and improved roast editor will give home customers the best chance of achieving their desired roast preference. This in-app paid feature has nothing to do with our Green Coffee Subscription on our coffee shop.
The complimentary round the world starter kit (5x 300g specially selected green coffee) that comes with your Roasting System will be automatically added to your cart at checkout.
±Coffee information, recipes, specification, story, images, producers and processes in-app are included with all IKAWA green coffee beans available on our online shop. Simply add to your coffee library via the coffee QR code scanner in-app.